Expert landscaping / garden transformation or ground maintenance services in St Albans
Oakland landscape experts are based in St Albans and provide design for outdoor spaces like lawns, landscaping, decking, patios and more. We use a stylish approach to create that perfect outside space, and are 100% focused on quality and innovation. Our landscape gardeners have the experience to help with both domestic and commercial properties as required. Our garden maintenance service will increase your properties curb appeal and future proofs the value of your house. We are the convenient and cost effective way to make the most of your garden!
Landscape & Gardening
Complete Landscape & Gardening Service Oaklands Tree Specialists Ltd, provide a complete landscape / gardening service for residential and commercial clients for today's modern lifestyle. Our landscapes range from exotic plants and modern designing solutions to truly unique outdoor spaces. We offer high quality individual garden design and build projects to suit your style and budget. Our professionals have both the vision and gardening experience to give a garden that is appealing.
We have built a reputation in St Albans for transforming gardens and creating outdoor spaces. Our work comes mainly from customer recommendations and that shows the strength of team and tremendous response of customers is the testament to our success.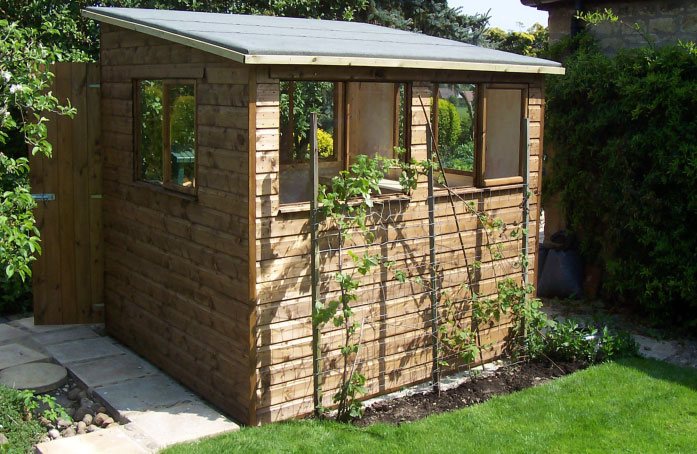 Features for the perfect outdoor area:
Patios
Fencing
Planting and flowerbeds
Decking
Lawns
Games or play areas
Lighting and water features
Care, maintenance and sustainable waste management
Oaklands Tree Specialists are the professional choice for landscaping services in St Albans and are proud to deliver a service which is fast, efficient, and reliable. When our team clearing your grounds for regular trimming or mowing or larger work, they always remove all the cuttings and leftover materials. Wherever possible, our experts recycle the remaining materials, meaning that we normally attain a 99% recycling rate of our waste. Working with consideration for your time, and for property is topmost priority.
Our landscaper options are:
Reduction and pruning – stopping plants from becoming overgrown, or bringing them back down to size can improve light / access and allow them to thrive.
Felling – removing is a big undertaking and safe, responsible felling is our area of expertise. If you need a diseased or unwanted tree removed Oaklands are here to ensure it is done carefully, limiting damage to the surrounding area and removing all debris.
Stump grinding – an old stump can limit the use of space and look unsightly. We can remove the whole stump and root when felling, or take care of any old stumps left behind.
Management – can help to keep gardens in good shape and advise on aspects of their management such as appropriate planting or problem roots. Our surgeons can remove dead or diseased sections or help remove a fallen tree.
Find out more about our landscaping by getting in touch today. Oaklands are here for customers in St Albans and further afield.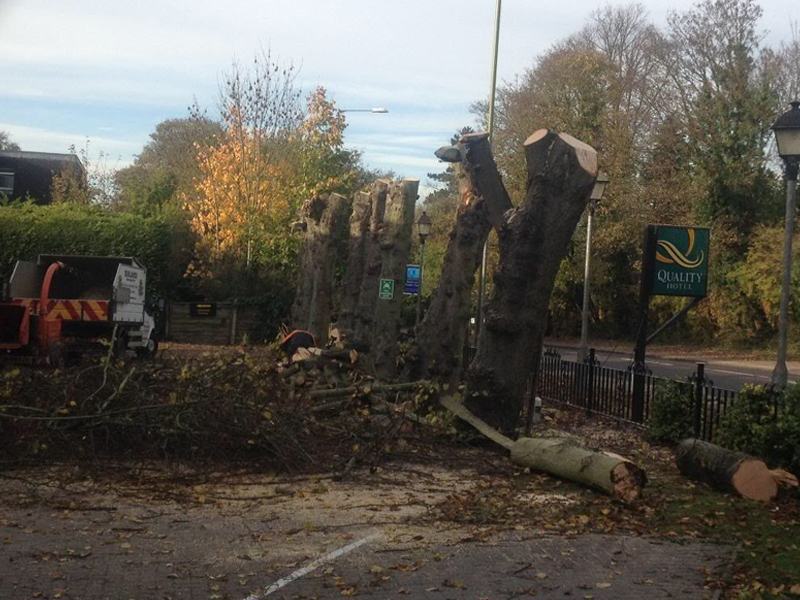 Client's Review
Mr & Mrs Buckley, Landscape Service, St Albans

"Wow, as good as it gets! Reasonable quote for landscaping service, great work and no surprise costs."
Mr Bradshaw, New Garden Work

"We love our new garden, especially the water feature you've added, and are also impressed with your teams work. Really appreciate the landscaping service!"
Mrs Evie, Garden Unwanted Tree Removed

"Thank to Oaklands Tree Specialists Ltd for removing the unwanted trees in our back garden. We all are amazed how much difference it has made to the light we now get. We can see clearly!"